Water Softeners
Lakeville, MN Water Softener Installation & Repair
Does your drinking water taste funny? Call Aqueduct Plumbing Co. your Lakeville, MN Water Softener specialists now at 952-469-1284 to schedule a free estimate with our licensed, bonded and insured plumbers.
What is "Hard Water"?
Most homes in the United States have a hard water problem. Hard water is considered any water supply that has excess minerals or metals. These deposits can build up and cause lots of problems with your plumbing system, and even some problems you might not think about. Hard water can cause white spots on clothes and leave a soapy residue.
It can make cleaning your appliances much more difficult, and it can cause pollution or corrosion of your plumbing system. One solution to the hard water problem is to install a water softener system. Water softener systems have to be installed in specific areas of your home, normally near a direct plumbing and electrical source. They soften all of the water that runs through the home so it is important that all of the water that enters the home go through the system. The location of the system will depend on the type of system you purchase and will be determined by the installer.
The professional plumbers at Aqueduct Plumbing Co. do their best to install most water softener systems in one day, they work hard to ensure that the services you have chosen are clearly communicated to you, including the timeline for work to be completed.
If your Lakeville, MN home or business has hard water, Aqueduct Plumbing Co. has a solution for you.
Water Softener Installation Lakeville, MN
Water Softener Service in Lakeville, MN by Aqueduct Plumbing Co.
If your Lakeville, MN home or business has hard water, you're not alone. Most plumbing systems in Minnesota have hard water, which can leave pipes damaged and make everyday activities like washing dishes and doing laundry difficult. The local experts at Aqueduct Plumbing Co. can install a new water softener system that helps to protect your pipes and fixtures from minerals and make your life easier. Call us today to learn more about the benefits of installing a home or business water softener in Lakeville, MN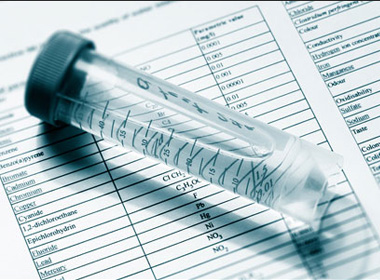 The term "hard water" means that there is a high concentration of minerals in the water supply. Catch this issue early by scheduling water testing with a member of our team or by paying attention to the following signs.
Scaling: One of the easiest ways to tell if you have hard water is by looking at the damages incurred by the mineral deposits it leaves behind. You may notice a white or yellow buildup on your faucet or showerhead or at the bottom of your sink or tub.
Low Water Pressure: The same scale you see on your faucets can also remain in the pipes, restricting the flow of water. The space inside of your pipes becomes strained, and the water cannot flow out quickly
Rattling Noise in Water Heater: If the water heater or boiler starts to make a rattling or rumbling noise, there may be minerals in the tank knocking against the inside.
Soap Won't Lather or Dissolve: Hard water makes it difficult for soap to dissolve. After a load of laundry, your clothes may be sticky, or you might notice water spots on your dishes.
Call Us Today for Water Softeners in Lakeville, MN.
The technicians at Aqueduct Plumbing Co. offer comprehensive water softener system services, including installation, replacement, maintenance, and repairs. Call our professionals to get soft water in your home in Lakeville, MN home today!
Water Softener Repair Lakeville, MN
At Aqueduct Plumbing Co. in Lakeville, MN, we've handle home water softener issues every day. If you suspect your water softener is need of repairs or are interested in investing in a newer, more efficient model, call us. We are equipped with the tools and expertise to combat all of your Lakeville, MN water softener repairs today.
A water softener is a device in your home that "softens" the water by removing all of the damaging minerals within the water. These minerals most commonly include magnesium and sodium. The minerals are removed by a filter and salt that attracts the minerals in order to remove them from the water.
There are four main benefits when using a water softener in your Aqueduct Plumbing Co. home. These advantages include:
Increased appliance life.
Unclogged and clean piping.
Easier cleaning due to less streaking spots because of hard water build up.
Quicker heating of water.
When the water is free from hard minerals, you are essentially increasing the quality of your water, and that is better for you and your home.
Water Softener Maintenance
It is crucial to give your softener maintenance at least once a year, even if it does not outright show signs of problems. Apart from regular yearly maintenance, you should also give your softener maintenance when you see an issue occurring. The faster you fix the problem, the less of a chance the problem will become worse and permanently damage the softener.
A few signs that your softener has problems include:
The softener isn't using the salt you put into it.
The hot water smells funny.
Your water shows unusual streaking.
The water is brown, yellow, or oddly colored
Contact the professionals at Aqueduct Plumbing Co. at 952-469-1284 for your free water softener repair estimate.